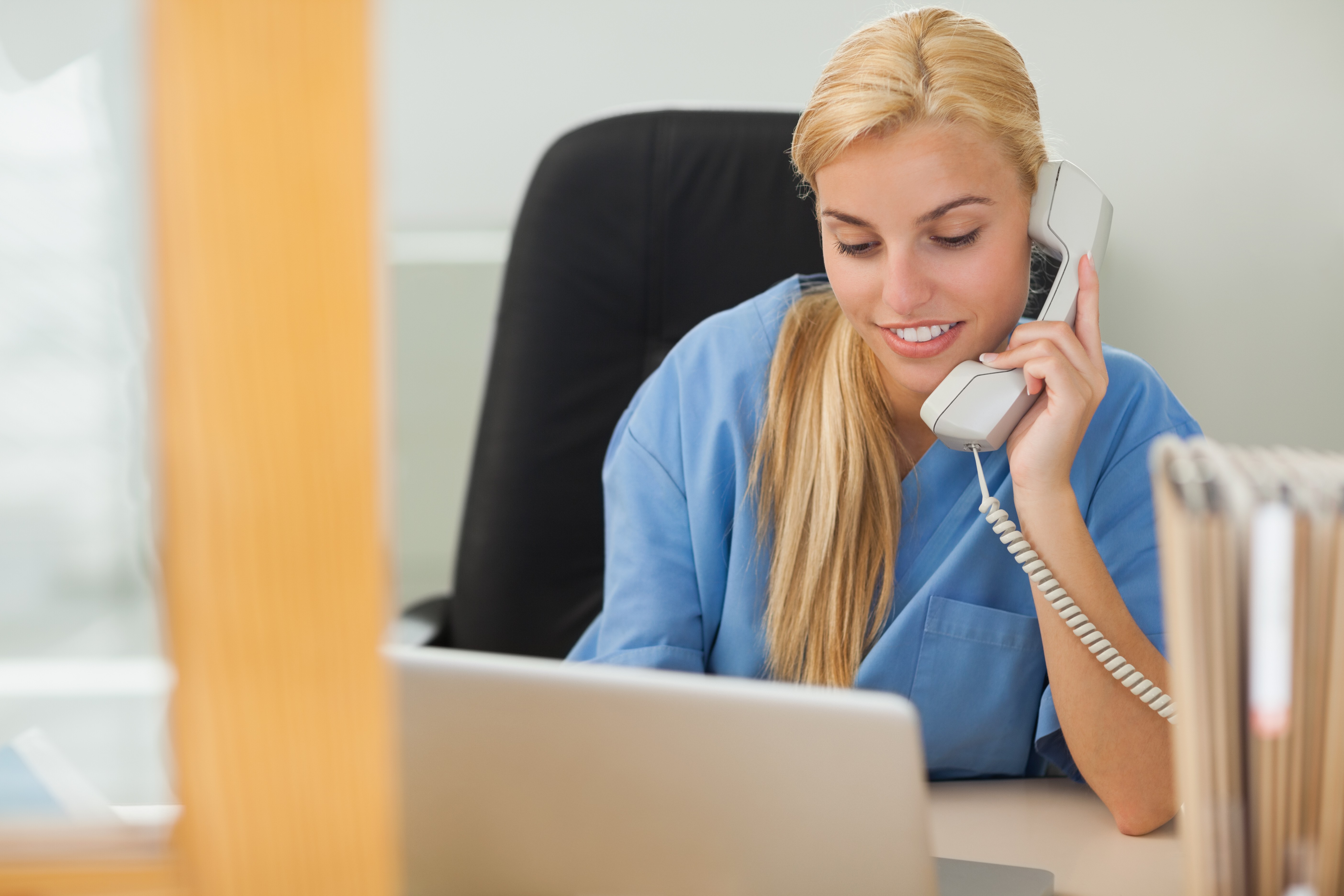 How to Properly Answer Your Office Phone: The True Reason Patients Aren't Scheduling!

So, I do a workshop for dental office personnel called "Telephone Bootcamp." This stemmed from my office protocol of training my new hires. Before anyone is allowed to answer the phone in my office, they must go through my Telephone Bootcamp. This is by far one of the most important training tools that I use.
You can imagine the looks I get when I have a new hire that's been working in dentistry five plus years go through how to answer the telephone. You guessed it. It's a look of what? I've been doing this forever. However, it never fails that once the team members go through it, they are forever changed, and they see everything in a totally new and comprehensive light.
The need for this basic, simple, yet oh so effective training is born from countless dentists spending thousands of dollars to get the phone to ring, only to have patients forgo scheduling.
Often times, the phone simply is not being answered correctly. And yes, there is a correct way to answer the phone. Improper handling of the initial phone call is arguably the number one reason patients don't schedule.
A front office person without training may be extremely pleasant and helpful. They may even answer questions like a charm, all while failing to do the most important thing. And, that is to invite the person in to your office so that you can help them.
Common snafus include quoting prices over the phone, giving the office address to someone who asks for location (but not inviting them in for the appointment) and diagnosing. Yeah, you heard me right. Some front office members diagnose. A simple "hmmm that sounds like you might need a root canal" is a diagnosis. And no one…repeat no one should be diagnosing other than the doctor. Of course, the patient needs to come in, have an exam and radiograph for the doctor to do so. And, another no-no…answering the phone "Dental Office." Whose dental office?
Do not assume that a candidate with many years of experience will automatically answer the phone properly. They may never have had training and could simply be following what someone else did at a previous office.
Proper phone techniques are essential to inviting and welcoming patients into your practice. The most important introduction to you/your practice begins with the initial phone call, and you only get one time to make a first impression!
Free Resources
Click below for my 8 Elements of a Converting Phone Call
https://efficiencyinstitute.lpages.co/8-elements-o...